Operation Christmas Child - Samaritans Purse Shoe Box Appeal 2020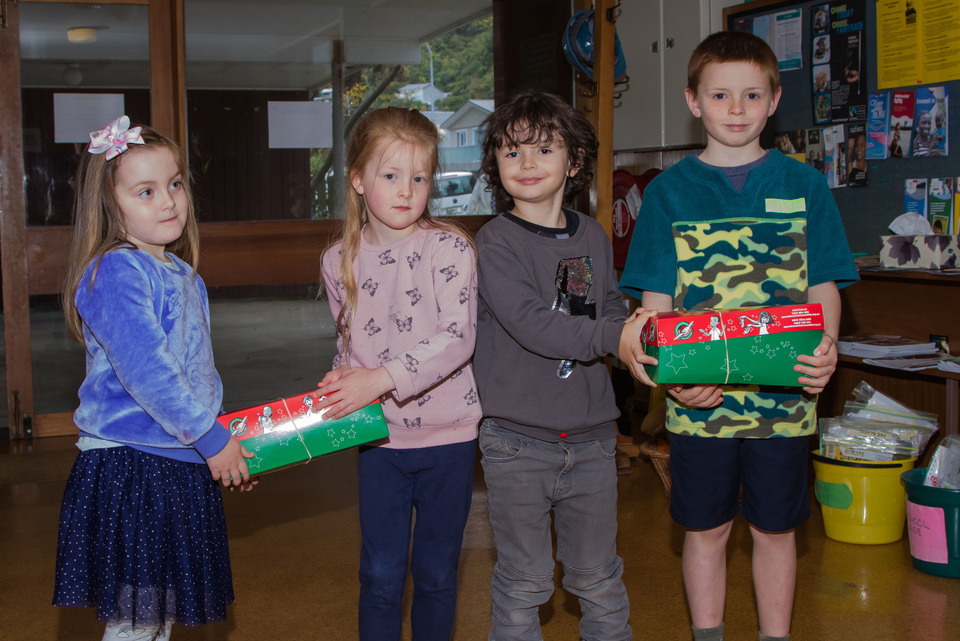 A BIG THANK YOU to everyone who contributed to the filling of eight shoe boxes with many lovely gifts for children. A special thanks to the Sunday School children who helped present the boxes at the 18 October church service when all the St Ronan's boxes were blessed by Gill Burke (thanks Gill).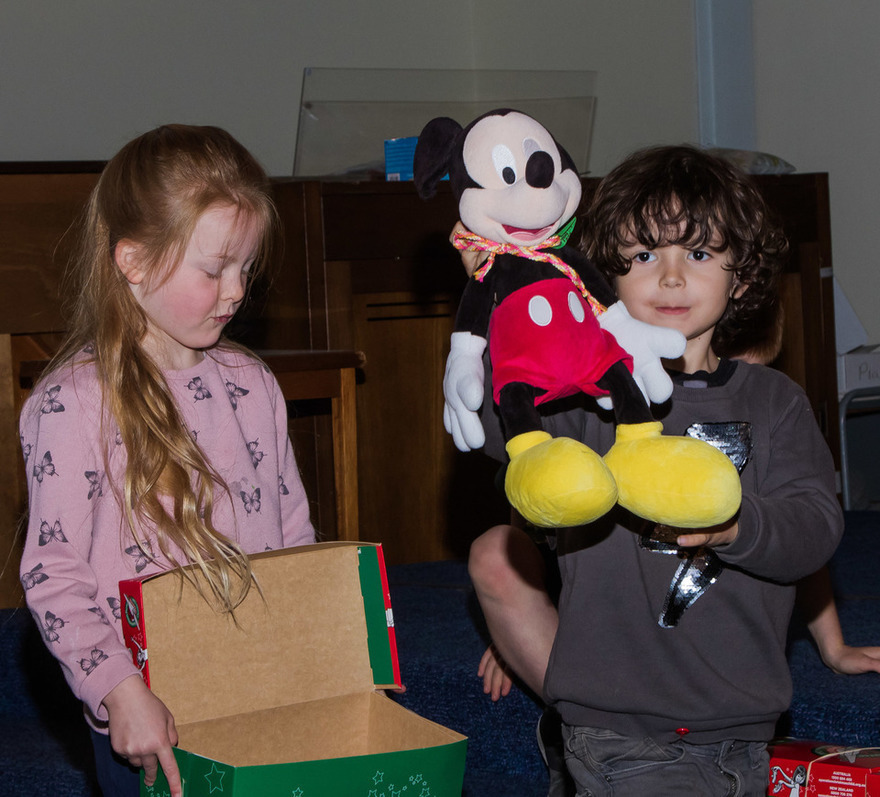 The children enjoyed showing the congregation some of the items in the two boxes they had filled as part of their Power Hour programme.
A couple of days later, I took all the shoe boxes to the Lower Hutt Manna Christian Store for distribution to the NZ processing centre in Auckland. Boxes from NZ are usually sent to areas in and around the Pacific in time for Christmas. I obtained tracking bar code labels for our two Sunday School shoe boxes, so the pathway and final destination of these boxes can be advised at a later date. Thanks to all contributors to this joyful children's outreach.
Colin Dalziel