18 Feb 2018 : The Community Fridge is now officially open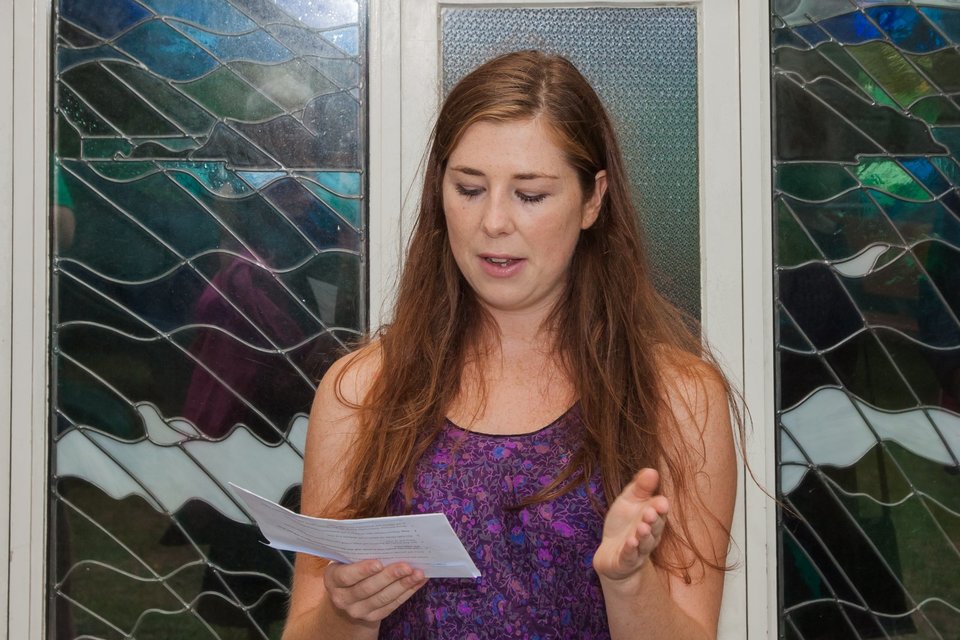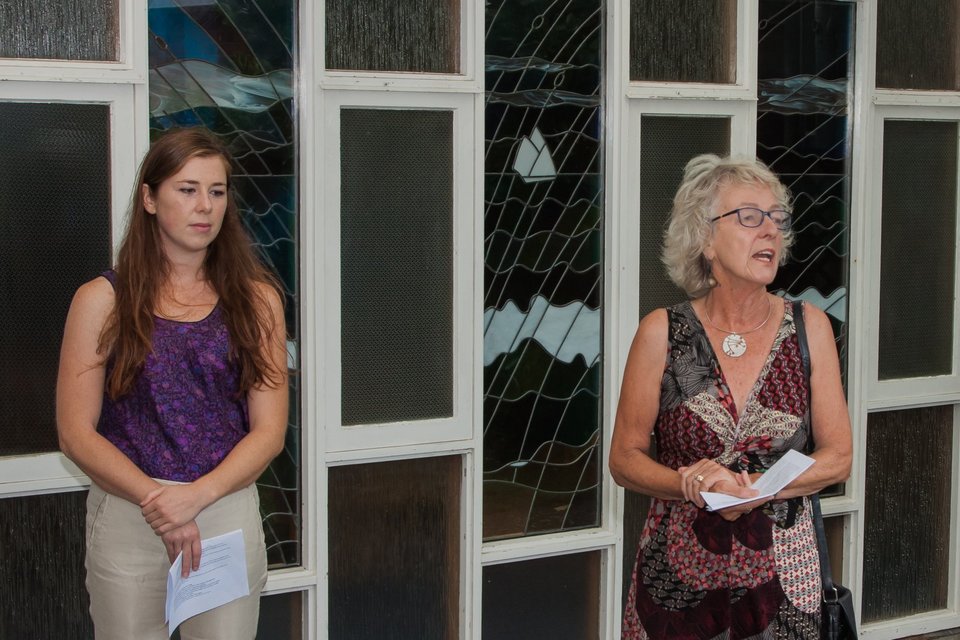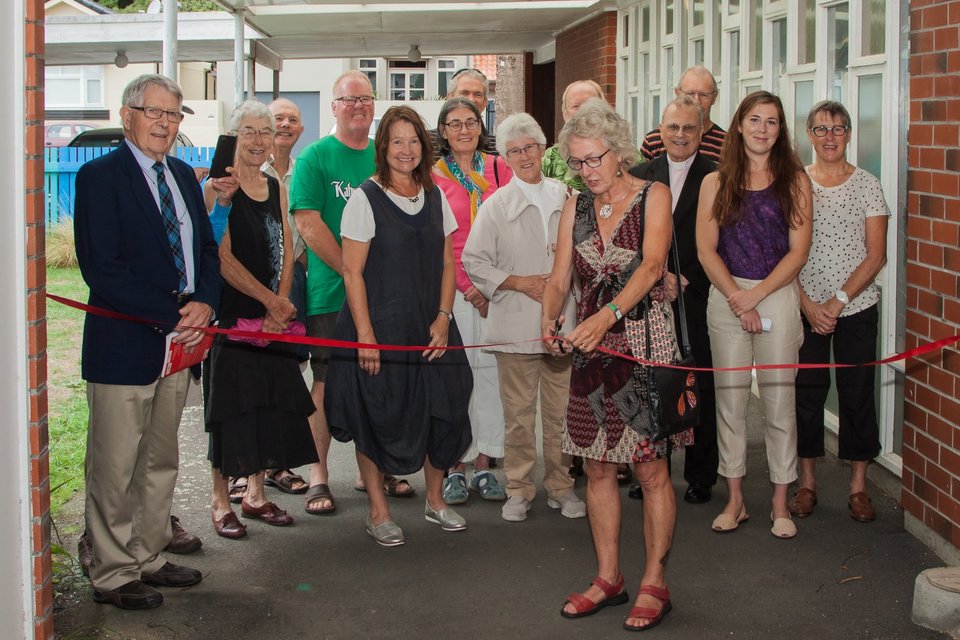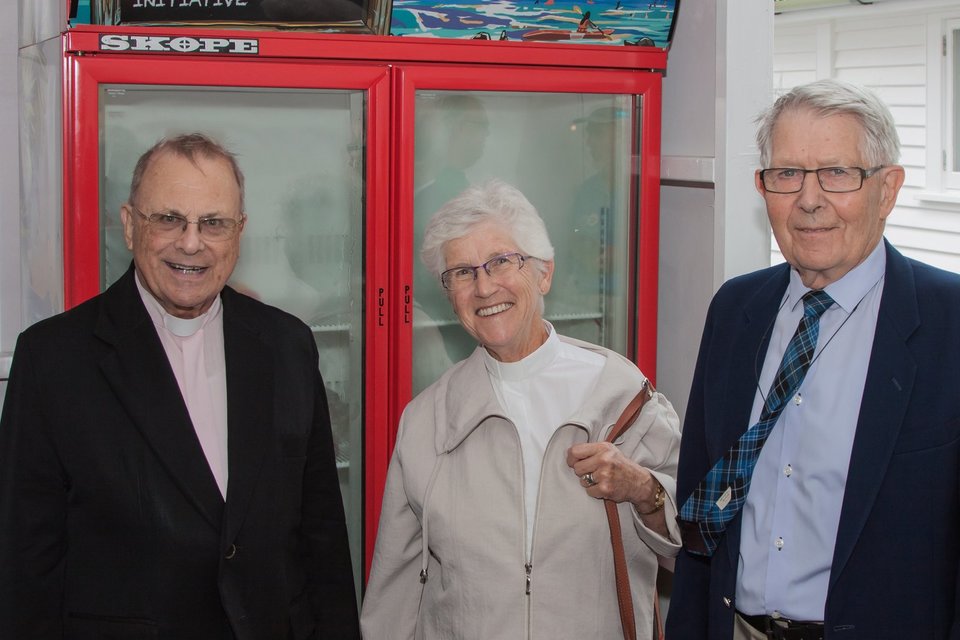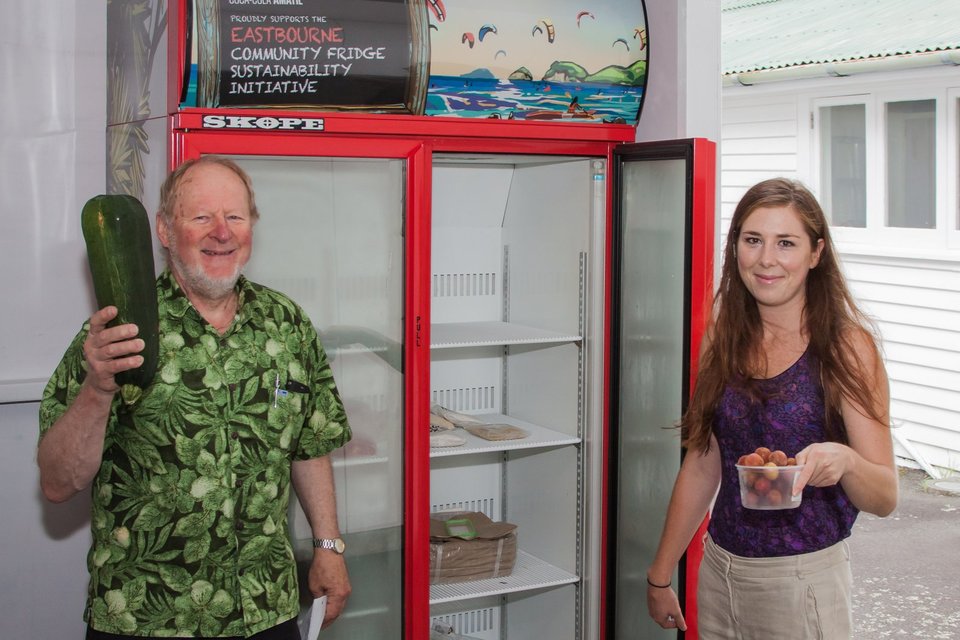 February 2018
The Community Fridge has been relocated and the noise issues addressed. It is powered on and working.
There will be an official opening of the Eastbourne Community Fridge on Saturday 17 February at 11am at St Ronan's. Morning tea will be served afterwards. This is a whole community event with representatives from the various community organisations and from all three Eastbourne churches. Everyone is welcome to join in launching this wonderful new community initiative.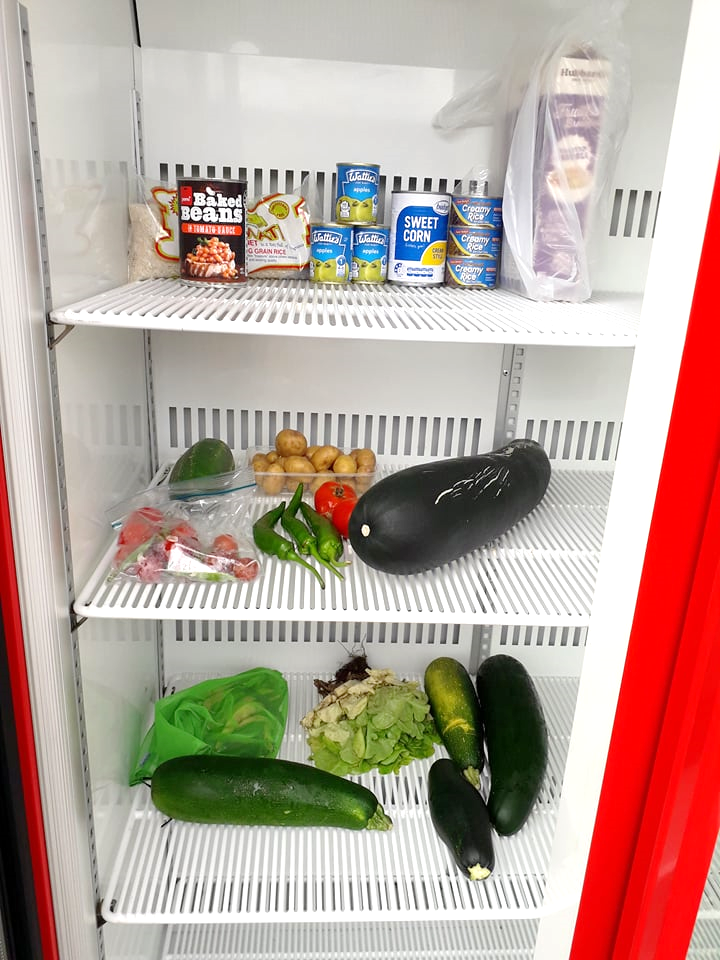 January 2018

Community Fridge – open/opening
The Eastbourne Community Fridge is now open for business! However, the fridge is powered off (and the door propped open) until we resolve some noise issues – a quieter machine? A slightly different location? A change to the rain shelter? We will have an official opening and a blessing in February sometime.
Meanwhile, I'm monitoring the fridge regularly. I see fresh produce is being left off there and taken frequently enough for the lack of chilling not be a major issue - even with our record hot weather.
The fridge received a great response when its arrival was posted on the Eastbourne Community Facebook page. Many in the community have expressed their support. As I write this, the first week of operation has gone well, with produce and shelf-stable products being dropped off and taken by the community most days.
The fridge signs are now up. The 'street' sign directs passers-by to the fridge's location behind the church and the 'fridge' sign outlines the fridge rules. Let me remind you of these.
From now on, you can donate the following to the fridge please:
Shelf-stable and tinned foods: (which have not passed their expiry dates). Please also take these shelf-stable and tinned foods if you are in need. Any of these still in the fridge at the end of the week will be taken to the Common Unity Project Aotearoa in Epuni to help others.
Fresh produce: Home gardeners often have a glut of zucchini or plums or grapes etc at this time of year. It's a pity if this excess food goes to waste. So donate your excess. This stuff is for all in the community to share. Just help yourself if you can eat it!
The Common Unity Project Aotearoa is a local charity which operates a community hub called The ReMakery, which runs sustainability initiatives. The shelf-stable food donated from the Eastbourne Community Fridge will be used in The ReMakery's community kitchen which provides 2,500 meals a day for local children. Read about this exciting venture at www.commonunityproject.org.nz
Finola Rance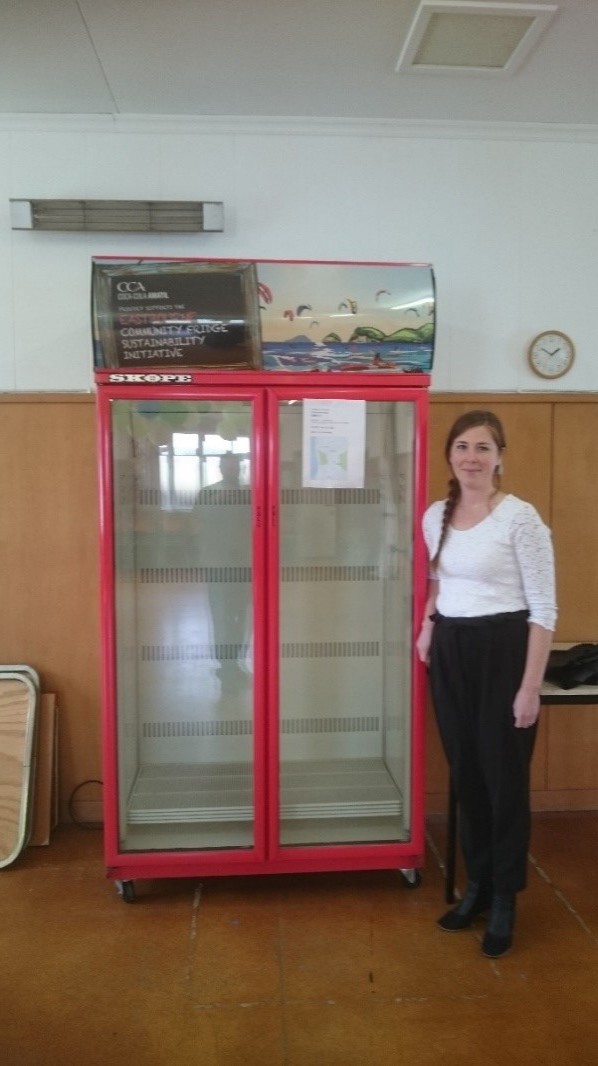 November 2017
Community fridge – progress
The fridge shelter has been designed and is now being built by MenzShed. Community Fridge signage is being designed. A sign will appear at the front of the church indicating the Community Fridge is round the back of the church. The soon-to-be-built shelter will bear a second sign with details of how the Community Fridge will be operated.
What's the Community Fridge deal?
The Eastbourne community (that's you and everyone else too) is invited to donate surplus fresh garden produce and also bought, shelf-stable food. All this will be placed in the fridge by the donor. The fridge is accessible 24x7.
What food is accepted? Fresh fruit and vegetables (these must be free of mould).
Also, tins and packs of shelf-stable food (these must be unopened).
What food is not accepted? Unsealed or half-eaten shelf-stable food, mouldy food, raw fish and raw meat, eggs and milk, home-cooked and home-baked foods.
Help yourself: Community members (that's you) are invited to help themselves to the fresh food in the fridge. It's there to share. Wasted fresh produce is ----- a waste! If you are in need (this may be you) you are also welcome to help yourself to the shelf-stable food.
Cleared/cleaned: The fridge will be cleared out/cleaned out once a week. The residual fresh produce will be disposed of (if it's not been taken it is assumed not to be wanted, also it may have been there for several days). All shelf-stable food will be taken to the Koha Kitchen in Epuni (a branch of the Common Unity Project Aotearoa). The cleared out/cleaned out fridge will then be pristine and ready to accept more fresh produce and more shelf-stable food.
Finola Rance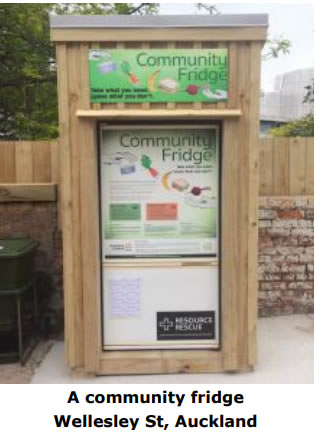 October 2017
Let me introduce Finola Rance. Fiona lives and works in Eastbourne and recently proposed a 'community fridge' be hosted by St Ronan's. We have agreed to support Finola's initiative – Sandy Lang
Finola writes…
The community fridge aims to reduce food waste within the Eastbourne and the wider Lower Hutt communities. The fridge will be used as a central drop-off point for over-flow produce from local gardens, as well as for nonperishable food products. It will be situated outdoors (in a shelter) just behind St Ronan's church. 5 Although Eastbourne is a high socio-economic area there are nevertheless a good number in the community who would benefit hugely every so often from a boost to their pantries. The fridge food would be accessible to all. As long as someone is using the excess, food waste is being reduced and peope are helped…
The fridge will be monitored and cleaned by Finola and other volunteers.
Once a week all leftover goods will be donated to the Lower Hutt FoodBank.
It is hoped the fridge will be in place by late spring.
If you can help in any of the following ways, I would love to hear from you…
Volunteers are need on a roster basis to help me check, clean and clear the fridge.
Assistance is needed to design, source materials and construct a weather shelter for the fridge to sit in. If you have any expertise or building materials you could donate that would be much appreciated.
If you have any artistic talent, help is also needed to design a logo for use on the fridge and promotional materials.
The best contact would be by email finola.rance@gmail.com
Finola Rance