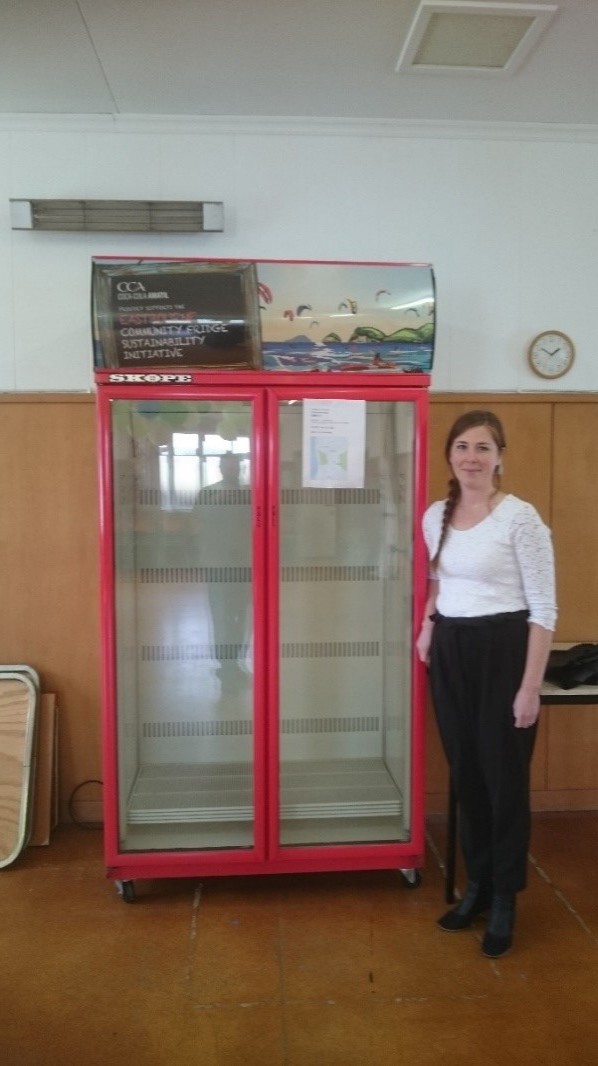 November 2017
Community fridge – progress
The fridge shelter has been designed and is now being built by MenzShed. Community Fridge signage is being designed. A sign will appear at the front of the church indicating the Community Fridge is round the back of the church. The soon-to-be-built shelter will bear a second sign with details of how the Community Fridge will be operated.
What's the Community Fridge deal?
The Eastbourne community (that's you and everyone else too) is invited to donate surplus fresh garden produce and also bought, shelf-stable food. All this will be placed in the fridge by the donor. The fridge is accessible 24x7.
What food is accepted? Fresh fruit and vegetables (these must be free of mould).
Also, tins and packs of shelf-stable food (these must be unopened).
What food is not accepted? Unsealed or half-eaten shelf-stable food, mouldy food, raw fish and raw meat, eggs and milk, home-cooked and home-baked foods.
Help yourself: Community members (that's you) are invited to help themselves to the fresh food in the fridge. It's there to share. Wasted fresh produce is ----- a waste! If you are in need (this may be you) you are also welcome to help yourself to the shelf-stable food.
Cleared/cleaned: The fridge will be cleared out/cleaned out once a week. The residual fresh produce will be disposed of (if it's not been taken it is assumed not to be wanted, also it may have been there for several days). All shelf-stable food will be taken to the Koha Kitchen in Epuni (a branch of the Common Unity Project Aotearoa). The cleared out/cleaned out fridge will then be pristine and ready to accept more fresh produce and more shelf-stable food.
Finola Rance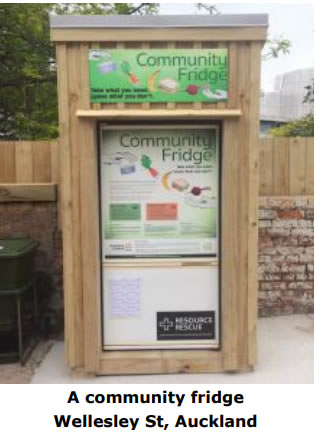 October 2017
Let me introduce Finola Rance. Fiona lives and works in Eastbourne and recently proposed a 'community fridge' be hosted by St Ronan's. We have agreed to support Finola's initiative – Sandy Lang
Finola writes…
The community fridge aims to reduce food waste within the Eastbourne and the wider Lower Hutt communities. The fridge will be used as a central drop-off point for over-flow produce from local gardens, as well as for nonperishable food products. It will be situated outdoors (in a shelter) just behind St Ronan's church. 5 Although Eastbourne is a high socio-economic area there are nevertheless a good number in the community who would benefit hugely every so often from a boost to their pantries. The fridge food would be accessible to all. As long as someone is using the excess, food waste is being reduced and peope are helped…
The fridge will be monitored and cleaned by Finola and other volunteers.
Once a week all leftover goods will be donated to the Lower Hutt FoodBank.
It is hoped the fridge will be in place by late spring.
If you can help in any of the following ways, I would love to hear from you…
Volunteers are need on a roster basis to help me check, clean and clear the fridge.
Assistance is needed to design, source materials and construct a weather shelter for the fridge to sit in. If you have any expertise or building materials you could donate that would be much appreciated.
If you have any artistic talent, help is also needed to design a logo for use on the fridge and promotional materials.
The best contact would be by email finola.rance@gmail.com
Finola Rance