ACT 1: Eastbourne Pioneers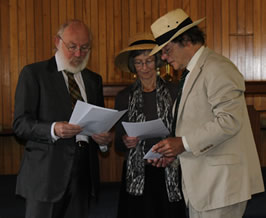 Let us go back to Eastbourne in the period of the late 1890's. Dr Wallace McKenzie, a retired Wellington eye specialist, and Mrs McKenzie bought a large block of land for their retirement in the area called Okiwi-iti, or Brown Bay, extending from the Post Office promontory to the present Titoki Street. The question of a church site arose and after consultations with Rev James Paterson, Dr Mckenzdonated the present site for a Presbyterian church.
It is a safe deduction that when her husband gave a section of land to the Presbyterian Church, Mrs McKenzie asked that the church be named "St Ronan's" after the patron saint of her home town of Innerleithen, Pebbles, Scotland.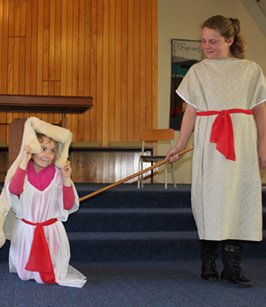 St Ronan was a monk, around 735 AD, who settled in the Innerleithen area of southern Scotland. In the area was also a well with healing waters. St Ronan was known for driving out the bad things of life such as sheep and cattle robbers and taught the people in the name of Christ. St Ronan thus was a holy man and drove the devil out of town, Symbolically St Ronan had "cleiked the devil by the hind leg". The word "cleik" means the crook that a shepherd used to fetch his sheep.
ACT 3: The Cleikum Ceremony
In 1901 the town of Innerleithen started the annual summer tradition of the children's Cleikum Ceremony.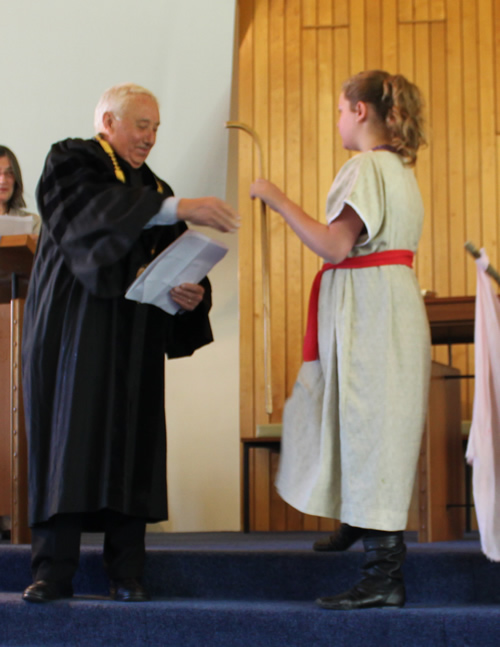 On DAY 1 at a public ceremony the mayor names the oldest dux boy to be St Ronan.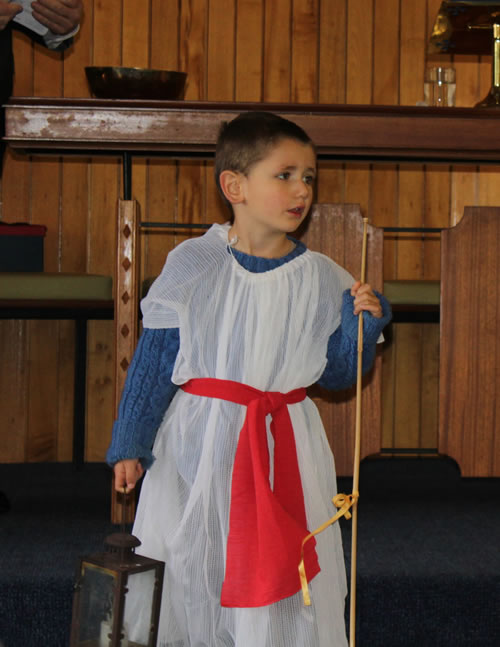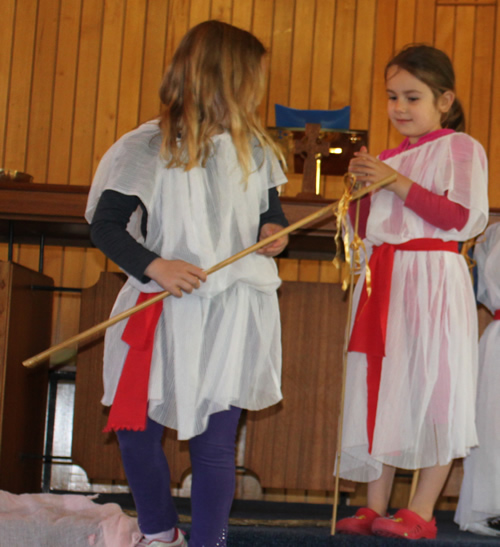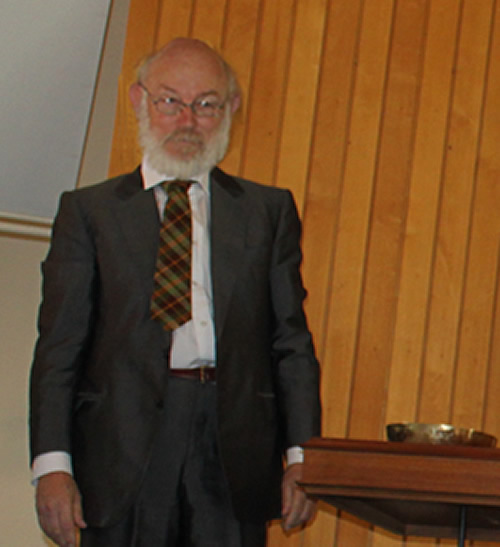 St Ronan releases a flock of pigeons and the monkish procession is then escorted home.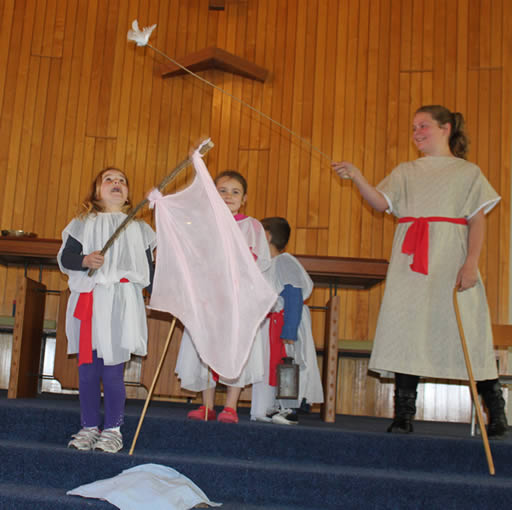 On DAY 2 of the Cleikum Ceremony on the Saturday night the St Ronan's parade of monks closes the St Ronan's Games Day. They carry an effigy of the devil and the St Ronan's Parade leads everyone up the hill to St Ronan's well and bonfire. The monks toss the devil onto the bonfire.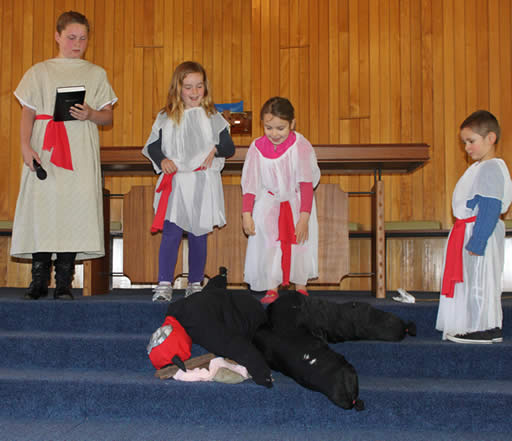 St Ronan concludes the ceremony and says "I cleik the hint leg of the de'il. We can walk into a higher light and live as good people". To the sound of bag pipes everyone goes back to town and the Cleikum Ceremony is over until next year.
Of course every good performance needs its backup crew....