We worship every Sunday at 9:30am with communion on the second Sunday of the month
2 July - Rev Peter McKenzie - Tartan Day
9 July - Communion with Rev Leanne Munro
16 July - Rev Norman Wilkins
23 July - John Harris
30 July - Rev Doug Rogers
Tartan Day 
Sunday 2nd July is Tartan Day so put on your kilt, or tartan sash, and flourish them at the morning service.
Eastbourne Winter Series 2017
Pre-election thinking – hopes and possibilities
A series of four lectures hosted by St Ronan's Presbyterian Church beginning at 2:30pm in the church (234 Muritai Road) followed by afternoon tea in the hall.

Has education lost its way?  
Dr Deborah Stevens & Dr Lynne Bowyer - 2:30pm Sunday July 23 
Is our current outcomes-driven school curriculum structurally capable of preparing young people to care for the future? Have educational policies traded the nurturing of human values for positions on a league table? How can we re-humanise our teaching and learning?

The other lectures…
What hope is there for peace? August 6 with Dr Rebecca Dudley
The digital tooth-fairy and the importance of public service media August 20 with Dr Peter Thompson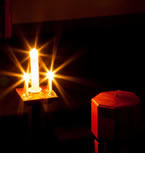 Taizé services 
The next Taizé service for this winter is on 6 August at 6:30pm. Join us for this candlelight service with words and images projected and the chants recorded and sung by the Taizé choir and others, backed by entrancing instrumentation. There will be readings and there will be silence, along with the opportunity to light a candle for a loved one or for some concern that lies heavy on your heart.