Under the current COVID Level 2 we will continue to provide our normal services.
Please - sanitise/handwash as you arrive and don't come if you are not well. We have a QR code displayed just inside the church and the education block to scan with your phone.
Practice social distancing behaviour with one meter spacing from people you know or two meters spacing from people you don't know.

We worship every Sunday at 9:30am with communion on the second Sunday of the month
Services will continue to be available via email (contact slang@xtra.co.nz) and a new facebook page (contact reg@centralconsulting.co.nz).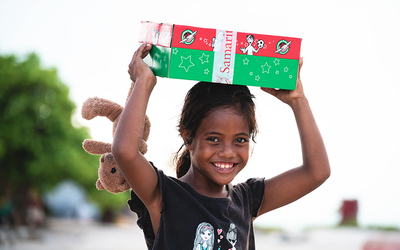 St Ronan's again supports the 
Operation Christmas Child - Samaritans Purse Shoe Box Appeal 2020. Read here for more information 
Check the What's On page for details of other activities.
Be Kind Rev Doug Rogers : 30 Aug 2020
Good Friday Reflection Rev Reg Weeks : 10 April 2020

Read our monthly publication of The Record or look at the Views...opinions...reading page.