Under the current COVID Level 1 our services return to normal.
Please - continue to sanitise/handwash as you arrive and don't come if you are not well. We have a QR code displayed just inside the church and the education block to scan with your phone.

We worship every Sunday at 9:30am with communion on the second Sunday of the month
Services will continue to be available via email (contact slang@xtra.co.nz) and a new facebook page (contact reg@centralconsulting.co.nz).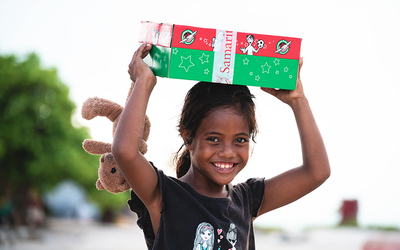 St Ronan's again supports the
Operation Christmas Child - Samaritans Purse Shoe Box Appeal 2020. Read here for more information
Check the What's On page for details of other activities.
Be Kind Rev Doug Rogers : 30 Aug 2020
Good Friday Reflection Rev Reg Weeks : 10 April 2020

Read our monthly publication of The Record or look at the Views...opinions...reading page.