Under the current COVID Level 1 our services return to normal.
Please - continue to sanitise/handwash as you arrive and don't come if you are not well. We have a QR code displayed just inside the church and the education block to scan with your phone.
November 2020
1 Nov
Worship with John Howell
9:30am
8 Nov
Holy Communion with Reg Weeks
9:30am
Ethical perspectives on the climate emergency: 
COVID-19 and climate change presented by John Howell
3:30-4:00pm
15 Nov
Worship with Norman Wilkins
9:30am
Ethical perspectives on the climate emergency: 
Ethical considerations of climate change using the notion of 'common good' presented by John Howell
3:30-4:30pm
22 Nov
Worship with Liz Barrow
9:30am
29 Nov
Worship with Doug Rogers incl the family nativity
9:30am
Stirring the Christmas Cake for our shared morning tea in December
10:30am
6 Dec
Worship with Jenny Dawson (CWS)
9:30am


Services will continue to be available via email (contact slang@xtra.co.nz) and a new facebook page (contact reg@centralconsulting.co.nz). 
---
Power Hour  -  Sundays 9:30am term time
Breakfast Prayer - Tuesdays 7.30am
Mainly Music – Thursdays 9.15am term time
For pastoral care needs, please contact our Pastoral Care Co-ordinator 
Colin Dalziel on 562 7238  who will endeavour to co-ordinate help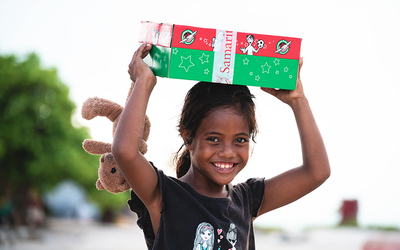 For many years St Ronan's Church has kindly donated many shoe boxes, filled with gifts for children.  Samaritan's Purse has changed the lives of children through Operation Christmas Child since 1993. Every year, generous people across the world lovingly pack shoe boxes with gifts – simple yet powerful messages of God's unconditional love.
Ethical perspectives on the climate emergency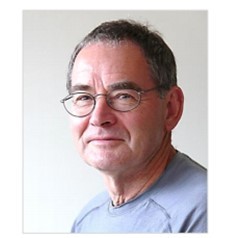 Rev John Howell will give two presentations on two consecutive Sunday afternoons 8 and 15 Nov 2020 at 3.30 pm at St Ronan's Presbyterian Church, Eastbourne.
I COVID-19 and climate change Sunday 8 Nov 3.30-4.00pm
II Ethical considerations of climate change using the notion of 'common good' Sunday 15 Nov 3.30-4.30pm
Wellington visitors can travel on the East by West ferry:
Queens Wharf 2:10pm arriving Days Bay at 3:00pm then returning 
Days Bay 5:30pm arriving Queen's Wharf 5:55pm 
A free shuttle (private cars) will pick you up/drop you off in Days Bay If you want the shuttle please advise Sandy Lang slang@xtra.co.nz well ahead of time.
Email office@stronans.org.nz if you want a poster or flyer and we will send you pdfs for printing.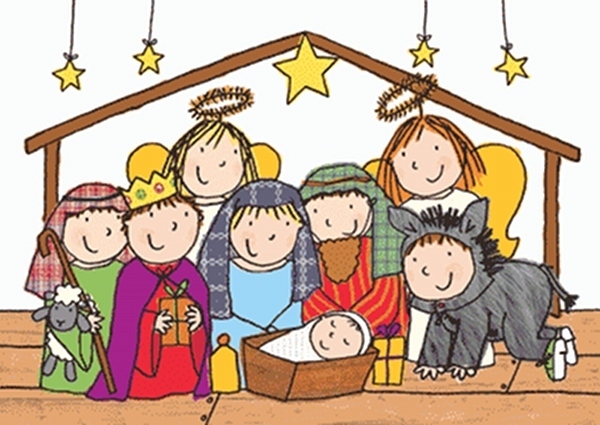 Family nativity service – 1st Sunday in Advent - 29 November 
This year our nativity service is a bit earlier than usual, timed to coincide with the first Sunday of Advent. 
We will starting Advent by celebrating the birth of Jesus, who came to be the Son of GOD, our Saviour. What a great way this is to start Advent and the Christmas season, well focused on the reason for it…! 
Rev Doug Rogers will lead the nativity service and, as usual, the children and congregation will be involved in it. How it will all unfold will be a surprise…! Orchestrating the music will be Colin Dalziel. 
Please bring a friend, grandchildren, a relative, a neighbour with whom we may share the spirit of Christmas. You can also invite them to help stir our Christmas Cake at morning tea time. 
Morning tea after the service will be special. We'll roll up our sleeves and give our Christmas cake a good stir. In this way we'll be united by putting our hearts, souls and bodies into some thoughtful stirring together. 
And while we stir, we can reflect on what Jesus means to us and how his light and word can be lovingly carried by us to others. Perhaps we can think about someone else who is dear to us. 
We will get to share our cake at a special Christmas morning tea on Sunday 13 December.
Susan Connell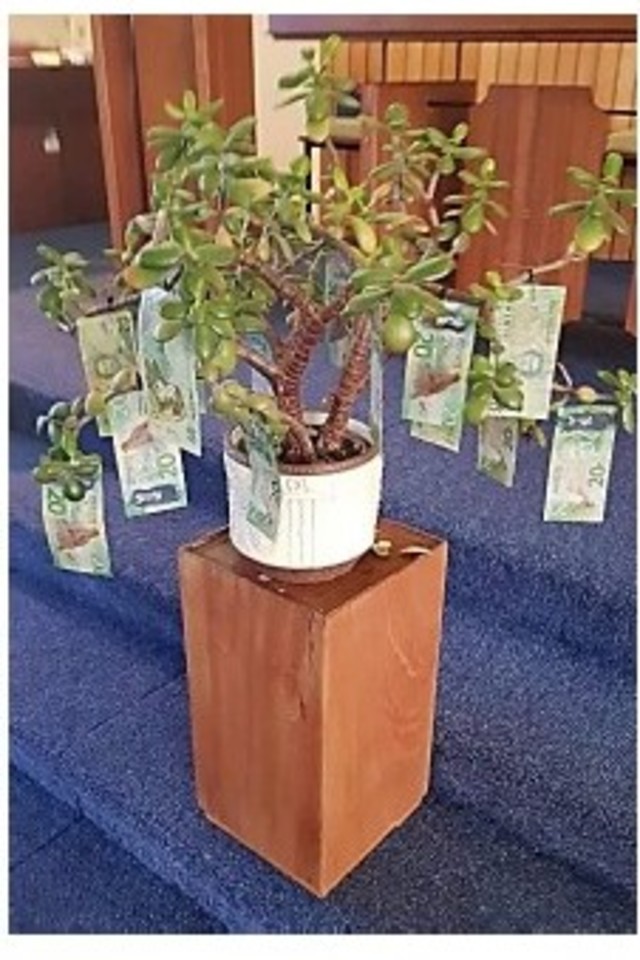 Talents Scheme
 The 'Talents Scheme' has been operating since the 'money tree' appeared at St Ronan's. For us it will be our God-given talents, not Hebrew gold, we are invited to put to use in this give-a-little challenge. And the $20 bill was the seed money to get a start. The scheme  will now run through 2020. Now about the money... If it's cash then pop it in an envelope labelled 'Talent Scheme', also include your name and email address, if you would like a tax receipt. Or you may prefer to transfer it electronically to St Ronan's bank account 02 0544 0142859 00. You can also use this account for casual donations. Again, please provide your name if you want a tax receipt.
Reg Weeks