May 2019
5 May
Worship with Rev Diane Gilliam-Weeks
Taize service
9.30am
6:30pm
12 May
Holy Communion with Reg Weeks
Mothers' Day
9:30pm


19 May
Worship with Rev Norman Wilkins


9:30am

26 May
Worship with John Harris

9:30am

2 June
Worship with Anne Manchester

9.30am
Power Hour and Wiggly Church - Sundays 9:30am in Term time
Breakfast Prayer - Tuesdays 7.30am
Mainly Music – Thursdays 9.15am term time
For pastoral care needs, please contact our Pastoral Care Co-ordinators,
Colin Dalziel 562 7238 and Mary Williams 568 3216 who will endeavour to co-ordinate help
---
Special Events: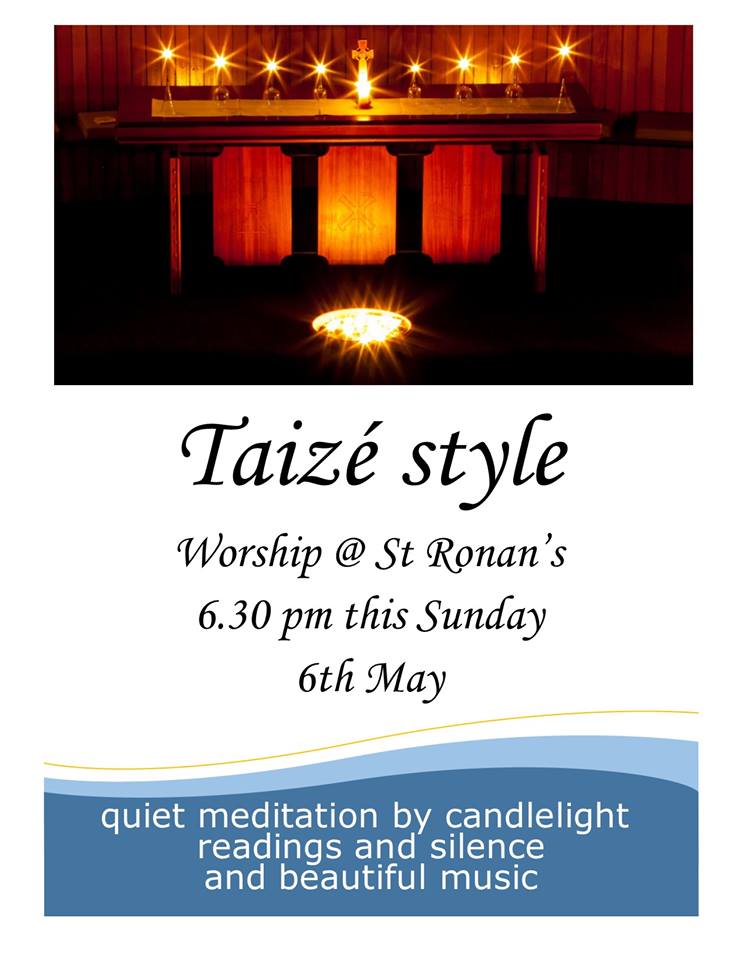 Toolbox Parenting Course
The first Toolbox Parenting Course for 2019 starts shortly (Term 2). It will run for six consecutive weeks on Thursday evenings – 23 May through 27 June. This course is for parents of Teenage children (13-18 yr).
We gratefully acknowledge the generous financial support received from Eastbourne Lions and from the Wellington Trust that allows us to halve the course fees so nobody is excluded because of cost. Interested to attend one of these courses? Contact
Sandy Lang.
Places are limited to 12 people per course.
Regular Monthly Events
Event colours: Blue room | Fellowship room | Hall | Church