November 2022
| | | |
| --- | --- | --- |
| 6 Nov | Informal worship service | 9:30am |
| 13 Nov | Communion service with Graeme Munro | 9:30am |
| 20 Nov | Informal worship service - CANCELLED for this week | 9:30am |
| 27 Nov | Service with Jenny Dawson (CWS focus) | 9:30am |
| 4 Dec | Children's pageant | 9:30am |
| 11 Dec | Community Carols (Muritai School) | 5:00pm |
Services will continue to be available via email (contact slang@xtra.co.nz) and a new facebook page (contact reg@centralconsulting.co.nz). 
---
Power Hour  -  Sundays 9:30 am term time
Breakfast Prayer - Tuesdays 7.45 am
Mainly Music – Thursdays 9.15am term time
For pastoral care needs, please contact our Pastoral Care Co-ordinator 
Colin Dalziel on 562 7238  who will endeavour to co-ordinate help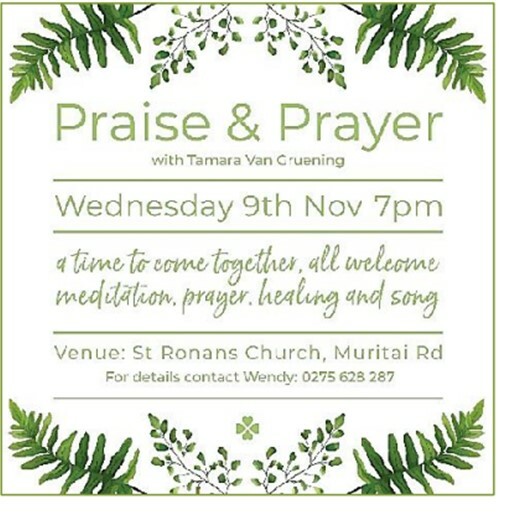 Sunday Afternoon Chamber Concert
Another concert has been confirmed at 4pm on Sunday 27 November at St Ronan's. Trio Muritai will perform for us again. 
Trio Muritai is Rosemary Barnes (piano), Roger Brown (cello) and Rebecca Steel (flute)
The Programme is:
• Gaubert: Pièce Romantique
• Haydn: Trio in D Major Hob XV-16
• Saint-Saëns: Softly Awakes my Heart
• Weber: Trio in G Minor Opus 63
Email Sandy (slang@xtra.co.nz) for a ticket. There will be no door sales.
Read more about the performers and the music here.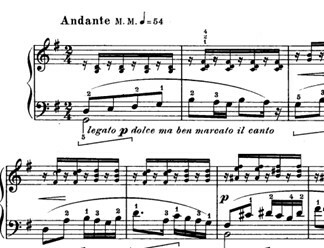 Monday
Every week Term time
Toy Library
1:30 - 2:30 pm and
7:30 - 9:15 pm
Hall
 
1st of month
Community Singalong
2:30 - 3:30 pm
Fellowship Room
 
4th of month
Retired Persons Meeting
9:30 - 11:00 am
Felllowship Room
Tuesday
Every week
Prayer meeting
8:00 - 9:45 am
Fellowship Room
 
Every week
St Albans meeting
3:00 - 4:30 pm
Fellowship room
 
Every week
St Albans Fellowship/reflection
7:00 - 9:00 m
Fellowship room
 
Every week Term time
Pump dance
4:00 - 6:30 pm
Hall
Wednesday
 
 
 
 
Thursday
Every week Term time
Mainly Music
8:30 - 11:30 am
Hall/Blue room/
Fellowship room
2nd of month
St Albans Eucharist
10:00 - 11:30 am
Church
 
2nd of month
St Albans Seniors
11:30am - 2:30pm
Fellowship room
 
Every week Term time
Pump dance
5:15 - 7:15 pm
Hall
Friday
Every week Term time
St Albans Pop in and Play
8:00am - 12:30pm
Hall/Blue room
Saturday
Fortnightly Term time
Messy Minis
3-4 pm
Hall
Sunday
Every week
Service and Power Hour
9:30 - 10:30 am
Church/
Sunday School room
Every week
Morning tea
10:30 - 11:00 am
Fellowship room