August 2017
Bikes for Randwick School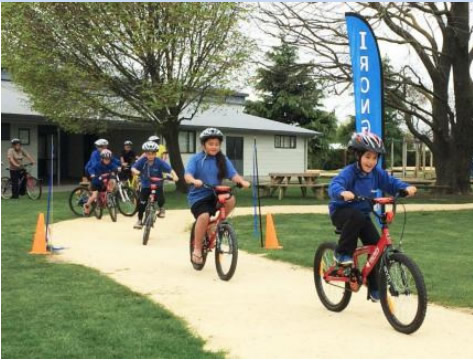 Randwick School has started fundraising for a classroom set of bicycles and helmets. This is part of the Bikes in Schools programme which aims to encourage all children to learn to ride a bike, to gain confidence and self esteem. Having a full classroom set of bikes will allow all children at the school to have access to a bike. The bikes will be stored in a secure container. Randwick is also raising funds to develop a bike track at the school to help riders develop their road skills. The bike track will also be available for community use. 
If you would like to support either or both of these causes the school has set up two 'Give a Little' pages:
For bikes go to https://givealittle.co.nz/cause/bikesforrandwickschool
and for bike-track go to https://givealittle.co.nz/cause/communitybiketrackrandwickschool 
Alternatively you can put a donation in the plate one Sunday. Put it in an envelope clearly marked RANDWICK. If you add your name or envelope number your donation will be combined with your other donations in a tax receipt at the end of the FY. Alternatively, you can donate by internet banking to St Ronan's BNZ bank account 02-0544-0142859-000 you must mark this Randwick (reference) else it will go into our general fund and your name (code) else you won't get a tax receipt for it. Simon Shaw 
September 2016
To our St Ronan's Readers
I just want to email you to pass on some fantastic news to share with your lovely team of Readers.
At our team meeting, we have been analysing the students' testing and discussing the reasons which we think have helped the students make progress. We thought that the extra reading that the children are getting with your team is making such a difference to our kids and we are seeing a lot of upwards movement in their progress.
So please pass on to your team that we are so grateful for your support.
Kay Berry, Randwick School
July 2014
See the update and lovely feedback from Randwick pupils regarding the beanies and hats knitted by the Knitting Group. Link here.